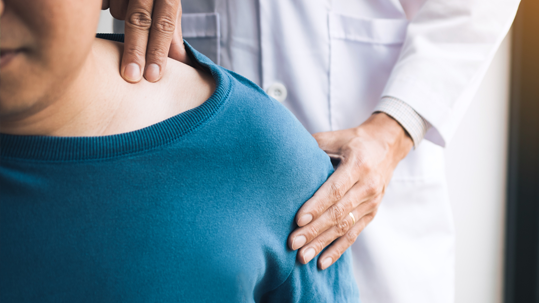 12 Jul

How an occupational physician can support your medico-legal case

There are significant legal advantages to obtaining a medico-legal report from an occupational physician, who has the specialised training to determine the causes of injury and whether it is work-related or not.

Occupational physicians are doctors who specialise in managing work-related conditions. They are recognised by the legal sector as having expertise in the inherent requirements of jobs, and in a person's capacity for their particular work.

Having trained for four years in occupational medicine, after completing their medical degree, occupational physicians have a unique understanding of the difficulties of a return to pre-accident work. They understand the problems experienced by injured and unwell clients with reduced capacity, including those with psychological injuries.

As a result of their extensive, advanced training, occupational physicians can undertake impairment assessments, and advise with authority on a range of areas including work capacity, incapacity, and medical treatment. For example, they can explain in great detail whether a person is incapacitated from pre-injury work and give clear paths of reasoning for why that is the case.

Their opinion in their report can add considerable weight to a case being put forward and their report will compliment and add weight to other specialist reports. Here are several examples of the types of skills of occupational physicians:
Identify and diagnose musculoskeletal and bony injury including spinal disc rupture
Comment on work injury causation and whether work factors are the main cause
Provide an opinion on past and future treatment including costs and the need for surgery
Advise on prognosis in the short, medium and long term
Give an opinion on reduced capacity impairment assessments
Comment on current and future work capacity and advise on the need for early retirement
Advise on accelerated, aggravated or exacerbated pre-existing conditions
Calculate Whole Person Impairments using state and AMA guidelines
Appear confidently in court to present their opinion as independent medical specialists
Most importantly, occupational physicians understand in detail about not only the main inherent work requirements but the small details of activities required in jobs that reductions in capacity can make difficult or impossible. They understand the subtleties of certain vocations, and use this knowledge to comment with authority on capacity for work duties.
Below is an example of the inherent requirements of the job of a storeman:
Storeman
Typical work tasks involve:
Receiving incoming goods
Checking for damage and for discrepancies between goods and invoices
Unloading vehicles
Operating machines to lift, place and remove goods on high levels
Typical physical and mental demands:
Medium physical demand but can be heavy work
Employees sit, stand and walk
Stretching, twisting, climbing, lifting and carrying movements are likely to be frequent daily requirements
Repetitive movements are likely to be required on a frequent to occasional basis especially when counting stock and recording data
Operation of a variety of loading and unloading equipment such as forklifts and overhead cranes
Below are two case studies which demonstrate how an occupational physician and the expertise they provide in their independent medical report can vastly change the result of a medico-legal case.
Mr Z was a 50-year-old storeman who hurt his back in 2005 and underwent lumbar decompression surgery. He described a good result with most symptoms resolved, although he still had occasional back pain and stiffness but was clear it only lasted for a few days.
In May 2018, he was lifting a box of bottles in the warehouse when he experienced significant pain in his back and left leg, which was considered a work injury. A scan demonstrated a bulging disc contacting the nerve root.
Mr Z then underwent a L5/S1 fusion.
An independent medical examination for an impairment was undertaken by an insurance company and Mr X was assessed as having a total 26 per cent Whole Person Impairment. However, this was reduced by half because the independent medical examiner said there was a significant pre-existing condition.
This was shown to be the incorrect approach. It is necessary to consider whether the earlier injury in fact contributed to the permanent impairment that resulted from the fusion. It is necessary to consider the evidence available in each case.
A good history showed Mr Z had in fact returned to a storeman job, with heavy lifting, after the first injury and surgery in 2005. He did heavy physical work without lumbar problems for years. He played football and mountain biked regularly. He only reported minor occasional lumbar symptoms lasting at the most for a few days. He didn't need to use pain relief. There were no past GP consultations in the notes in the two to three years before the injury in 2018.
Mr Z had clearly fully recovered after the first injury as a result of the treatment. It was concluded after careful consideration that in fact there was actually only a 10 per cent reduction, based on medical judgement, knowledge and experience, resulting in a 2.6 per cent 'deductible proportion', leaving a total 23 per cent WPI as a result of the second injury.
(See Cole v's Wenaline Ltd (2010) NSWSC 78).
Mr X was a 53-year-old builder who hurt his back and developed left leg pain and numbness in July 2015 while twisting to get out of an awkward space at work. He had previously had a lumbar back injury some years before, but had fully recovered. He eventually underwent lumbar surgery but described a poor result, with ongoing symptoms and significant back pain.
An MRI scan prior to the surgery showed considerable lumbar spondylosis (ageing-related degenerative disease), with significant facet joint degenerative arthritis and a moderate L4/5 disc protrusion impinging on the nerve roots.
An independent medical examination for an impairment was undertaken by an insurance company and Mr X was assessed as having had the onset of back pain as a main result of pre-existing lumbar ageing-related degenerative disease.
This was shown to be the incorrect approach. It is necessary to consider whether the pre-existing condition in fact was the main cause based on the evidence available. After Mr X's first accident and injury he returned to heavy physical work, without lumbar pain. He reported never having lumbar symptoms after he recovered. He hadn't been using pain relief. There were no GP consultations for lumbar back pain prior to the second 'new' episode of back pain.
After careful consideration and recording of the evidence available in this case it was concluded that his work activity was the main cause of an aggravation of the pre-existing lumbar condition and this was in fact a work injury.
A cost-effective advantage
Because of their broad training, occupational physicians can provide a unique expert opinion and a cost-effective advantage for your claimant in a medico-legal setting. They can comment and advise on a wide range of issues, such as causation, sheltered work, work incapacity, and medical treatment and costs, and their report will be more detailed and in-depth, with reasoned justification including clear paths of reason for their opinion.
Dr Andrew Porteous specialises in occupational medicine, with specific expertise in occupational and environmental medicine. He is based in Sydney, Australia.