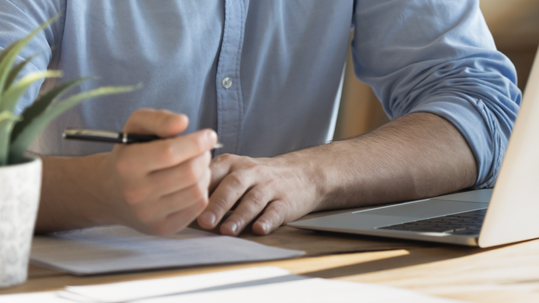 13 Jul

Dr Ash Takyar
Reflections on contemporary issues in medicolegal psychiatry – pandemics and systems
I have always held the view that with challenges or crises come opportunity. This opportunity includes reconceptualising how we do things – are we doing things that best match the needs of our society? Can we change what we do? What impact does that have? What happens after the pandemic – what continues on from what we have learned and experienced within it?
The current COVID-19 pandemic is challenging on a number of different fronts.  In the medico-legal realm, it has meant that face-to-face examinations have had to cease or significantly reduce – many of my psychiatrist colleagues have found themselves in a steep learning curve in how to implement, use and engage in telehealth medicolegal assessment and treatment. This transition, fortunately for us, is easier than in other specialities. But there are things to consider.
I began doing telehealth consultations in 2014, but in a significant manner from 2015. One of the things I observed back then was that particularly for rural or remote examinees, telehealth was a boon – it prevented additional distress in having to make their way across distances to be examined, then head home. This is pertinent in multiple contexts – for examinees with physical injuries or pain disorders, for those who have been exposed to road trauma or motor vehicle accidents.
But in the pandemic I have seen that it is not just those in the remote or rural parts of our country who can benefit from telepsychiatric medicolegal assessment – examinees in metropolitan areas also have to travel through traffic, may suffer with cognitive problems secondary to psychiatric illness and telehealth allows them simpler and more comfortable access to examination without putting them under as much strain. Face-to-face will always be an option for when the pandemic ends – but it is worth thinking about what telehealth offers us in the future. It has allowed me to continue to work in jurisdictions or cities I no longer travel to physically. At one stage, I'd been assessing people face-to-face in every capital city in mainland Australia and some secondary cities.
Some of the work I do includes dispute resolution work with the Workers Compensation Commission (WCC) in NSW, and Medical Panels Victoria, along with the SIRA motor bodies (Motor Accident Medical Assessment Service, Dispute Resolution Service). While I have been conducting telehealth assessments for the WCC for around five years, Medical Panels Victoria has recently, and swiftly, had to move from face-to-face panel assessments (usually two psychiatrists, though often there is a separate physical panel) to video assessments, and while this has been a challenging period for those undergoing this transition, aspects of it will live on and change our practice forever in a positive manner. This is an opportunity to learn and redefine, and strive.
Faced with the challenges and the crises before us, we have opportunities to learn, change, grow. We are forced to take on new ideas, learn new ways, and adopt things that can change our way of practice, and improve outcomes for those who need our services and supports.